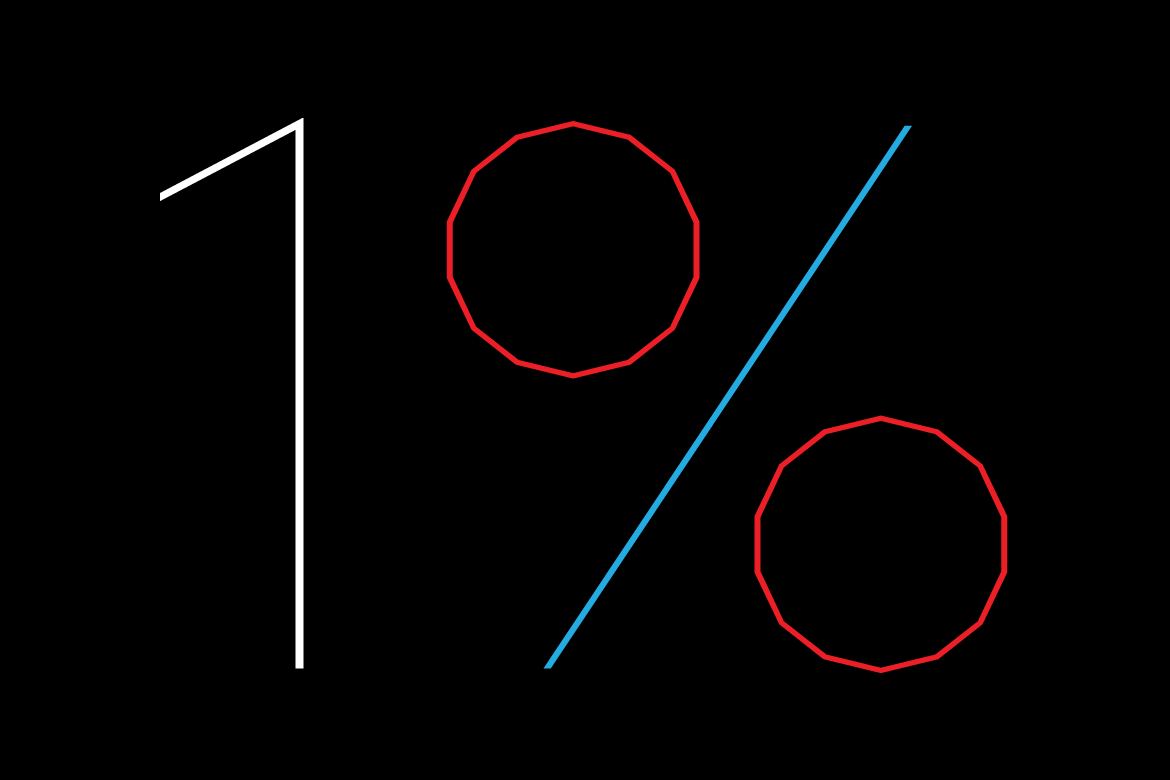 Since 2010, the Process Type Foundry has been a member of 1% for the Planet. This means that at the end of the year we donate one percent of our annual revenue to environmental nonprofits. We pledge to do the same in 2015.
1% for the Planet helps local and global organizations that strive for a healthy planet. Their role is to verify that businesses give their pledged amount, and on the other end, they prescreen receiving organizations.
When you purchase goods from a 1% member, like fonts from us, part of the sale helps environmental causes. We could donate to nonprofits without them, but as a member we stay committed — you can be assured that we're always giving back.
For 2014, we supported five organizations that reflect our interest in cycling, the climate, and nature. We thank everyone who works for and volunteers their time at these places.