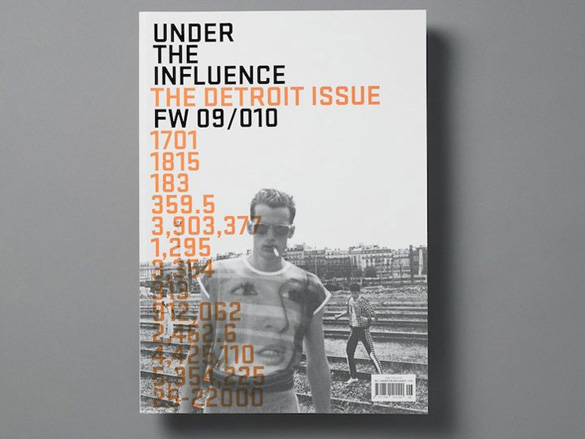 Designed by Xavier Encinas, Under the Influence is an art fashion magazine that gathers work from photographers, stylists, artists and writers around a single theme per issue.
The theme for issue six is "Detroit" and Encinas chose Stratum 1 as the primary display typeface. Stratum is used extensively throughout the magazine in everything from a single page filled with one letter to cleanly executed full spreads of infographics.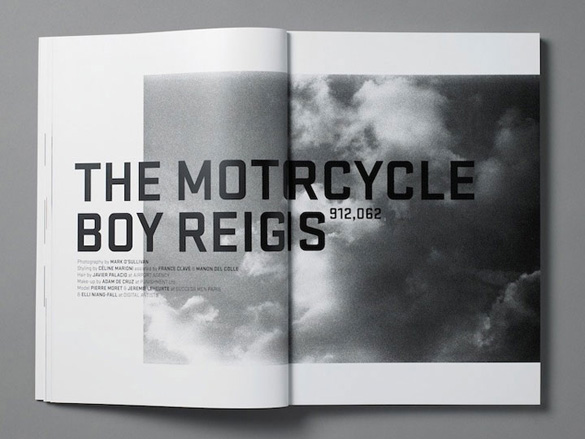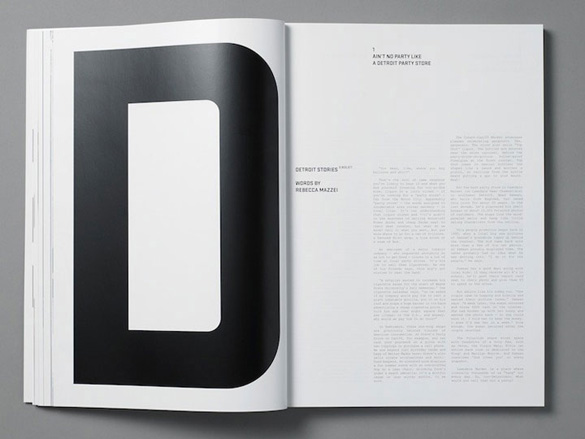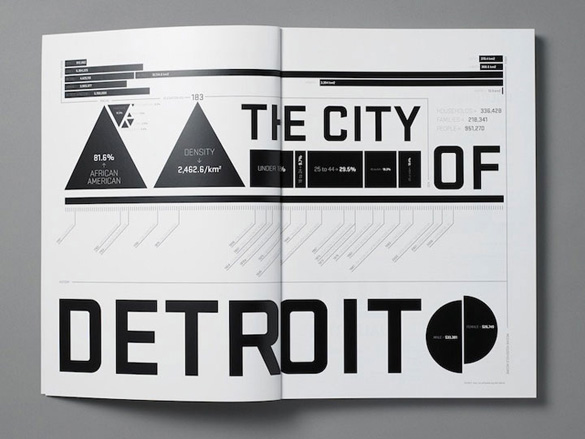 Stratum's potentially rigid geometry is balanced by Encinas' elegant typographic treatment creating a vision of Detroit that is layered and denies elevating any stereotypes associated with the city. Find more Under the Influence spreads using Stratum 1 (along with other issues of the magazine designed by Encinas) by visiting his studio's website.
Photos of the magazine spreads generously provided by photographer Ben Bouchet.