Our Colfax has been finding a home for itself on the web as of late. You won't find tiny type in this lot of featured sites, but generous sizing that gives the type room to breath and shine. Below are a few websites using Colfax to great effect.
---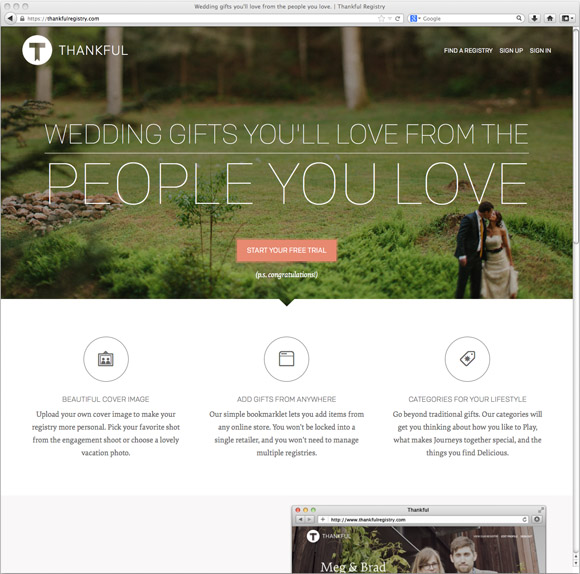 Thankful, a wedding gift registry site, with headlines set in Colfax Thin and body copy (and some display) set in Elena.
---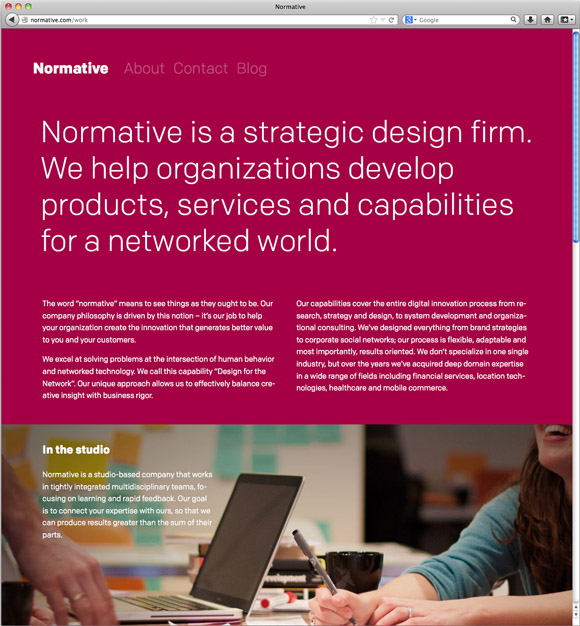 From Normative, a multidisciplinary design firm based in Toronto, Canada, a website showcasing the firm set exclusively in Colfax.
---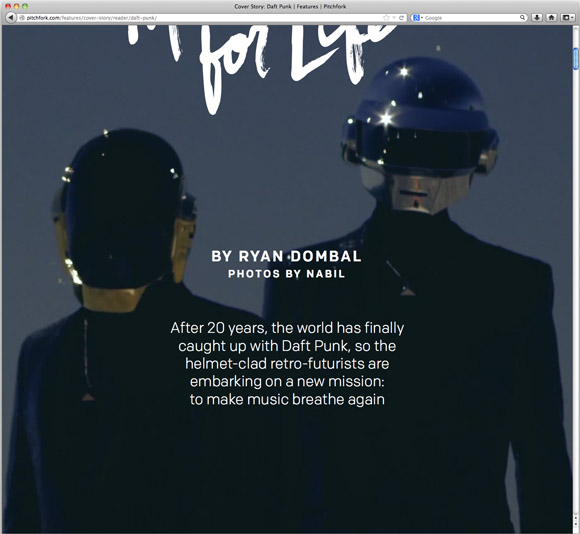 Watch your screen burn in this Pitchfork cover story on Daft Punk, with headlines set in Colfax.