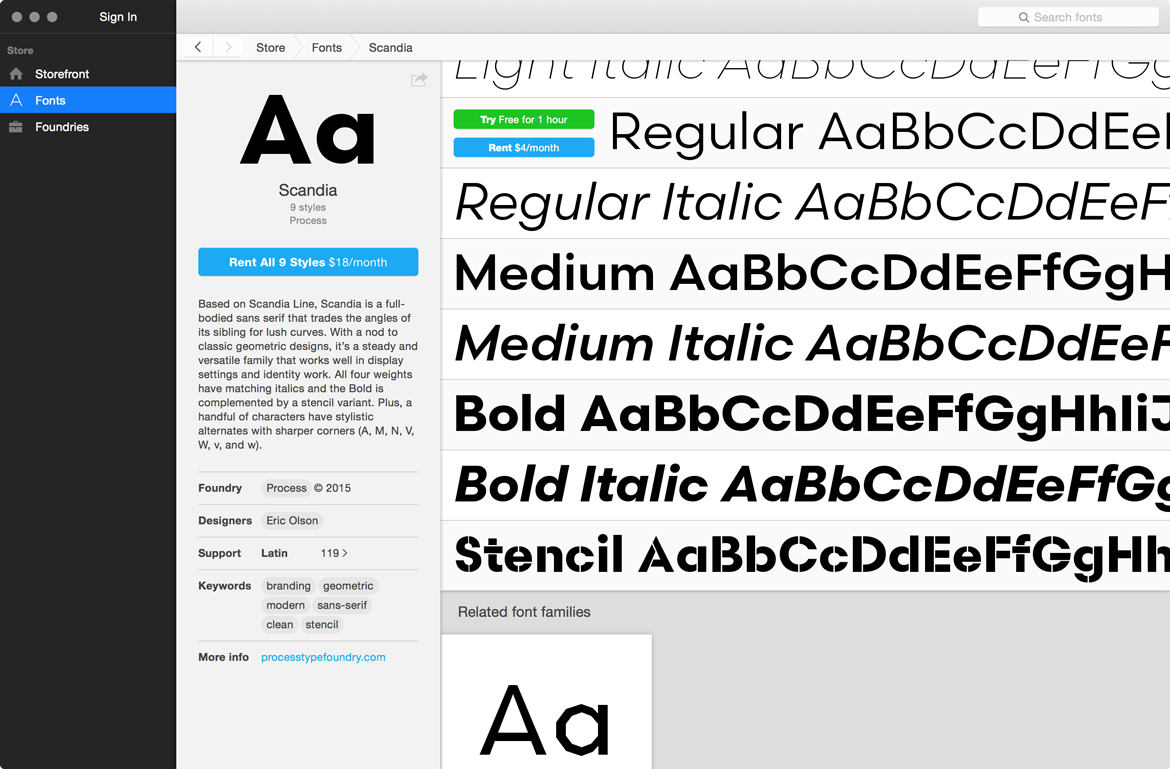 There's a new way to test our typefaces, and not just that – you can rent them too. Fontstand, a desktop Mac application, lets you try fonts for free for one hour as well as rent them on a monthly basis at 10% of the normal license cost. Whether you rent or trial, the chosen fonts work right away in your design apps without you having to install them. At launch, Fontstand offers hundreds of typefaces from over twenty independent foundries.
Clicking a 'buy' button isn't always easy. Maybe you need to test the fonts before committing, maybe you want to make sure the client approves, or maybe you're a design student on a tight budget. We get that – we've been there – and we think Fontstand can help. This new approach to licensing is a great way to get your hands on high-quality typefaces and ensure that you're using the right font for the job. You can think of renting as an extensive test or as a way to use fonts for a limited time – you can always rent the fonts again when you revisit a project – and once you rent for twelve total months, the fonts are yours to download.
To get started with Fontstand, visit fontstand.com. And the links below will take you directly to the fonts we currently offer. If there are any typefaces you'd love to see on Fontstand, send us an email or tweet.
Process on Fontstand: