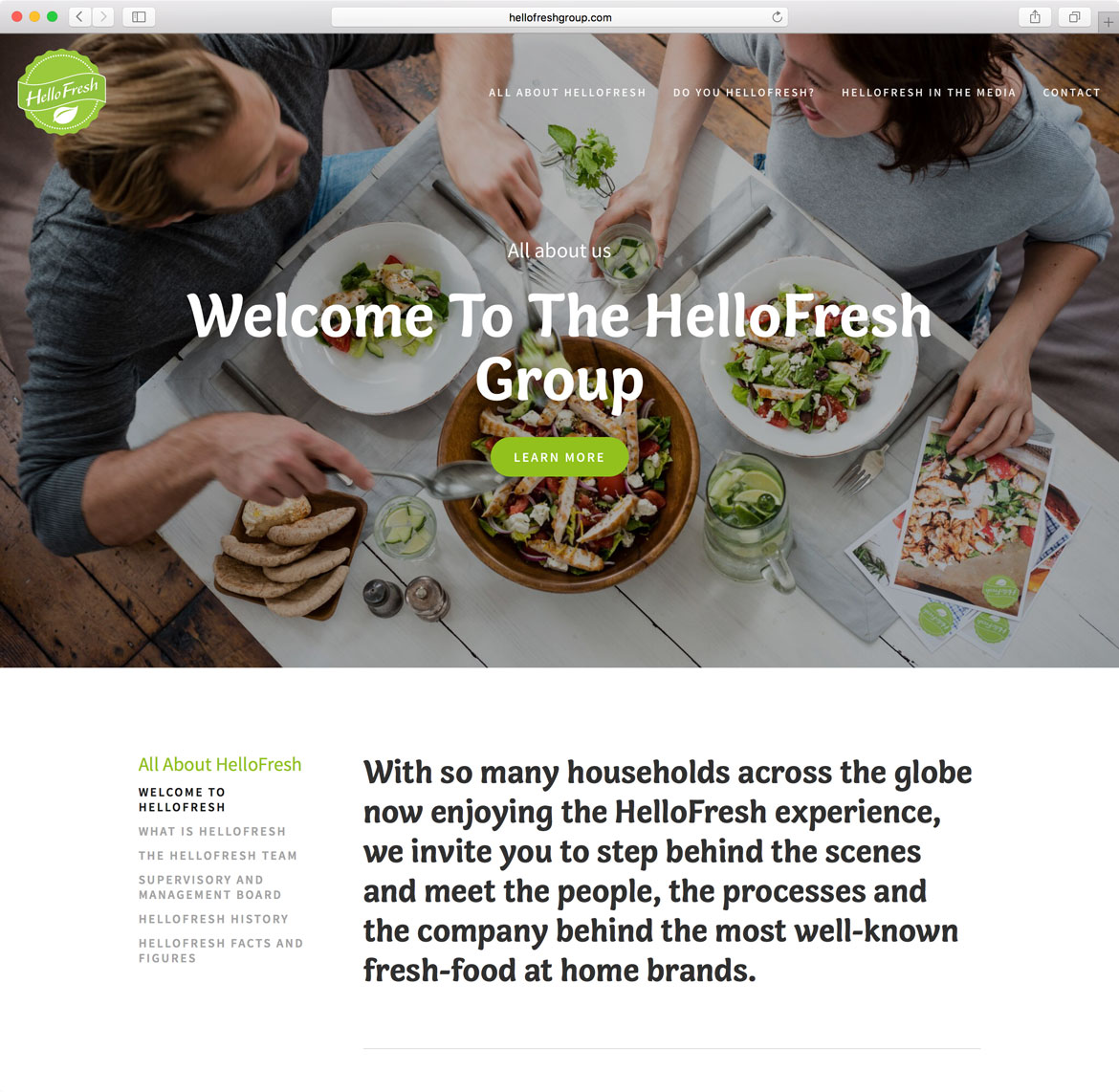 HelloFresh is a delivery service that saves you time on shopping and meal planning – you pick recipes and they send a box full of pre-measured ingredients that you cook at home. It's one of many such services popping up left and right. In this growing market, where websites replace store aisles, each brand's take on photography, colors, and type will be key to luring in cooks.
The approach of HelloFresh is a bright orange and green color palette combined with Alice Savoie's Capucine. Her typeface is used primarily for headings and its rich flavor is balanced by a generous amount of white space. Capucine's distinct italics are also put to good use, adding a layer of hierarchy and a subtle sense of movement to the page.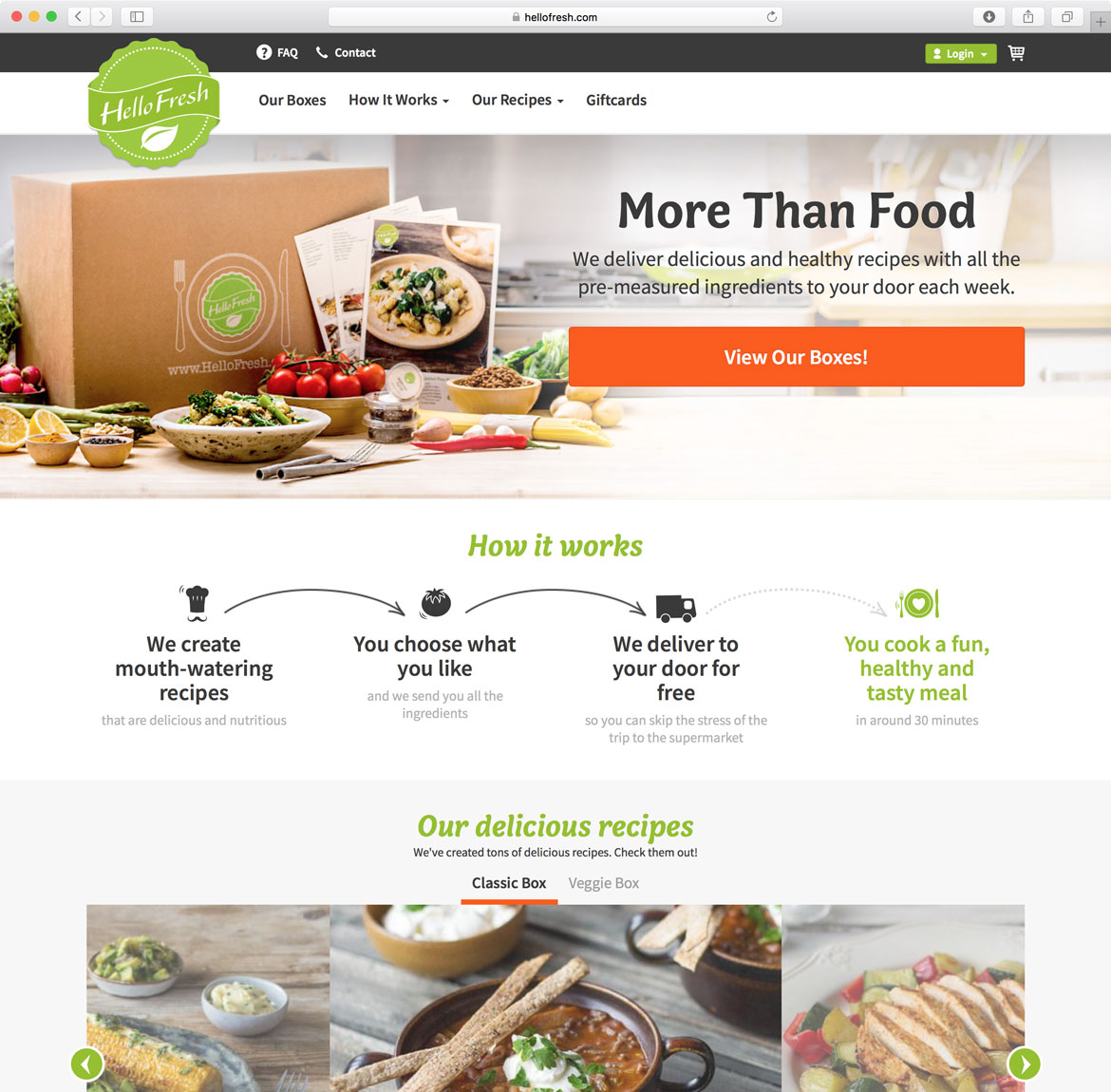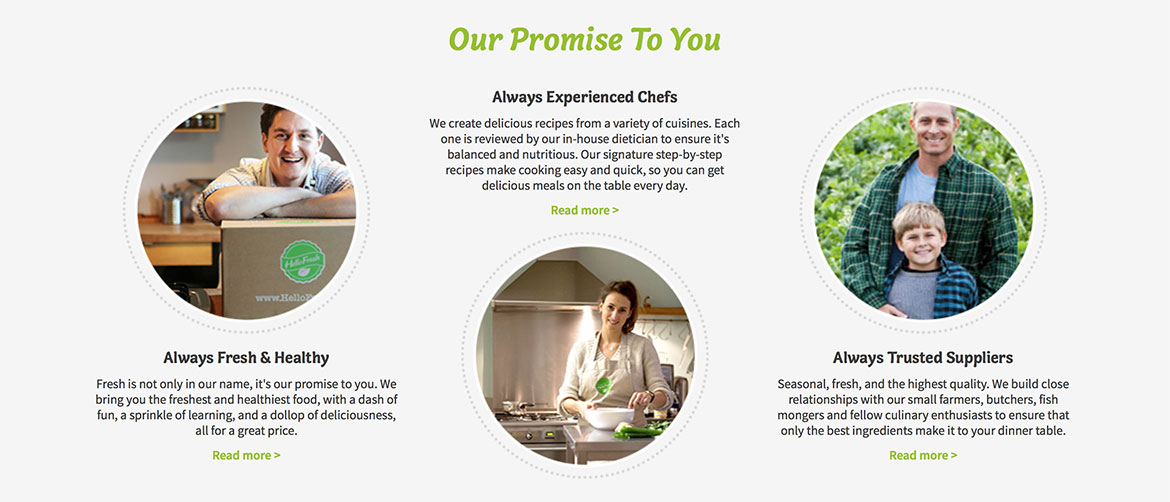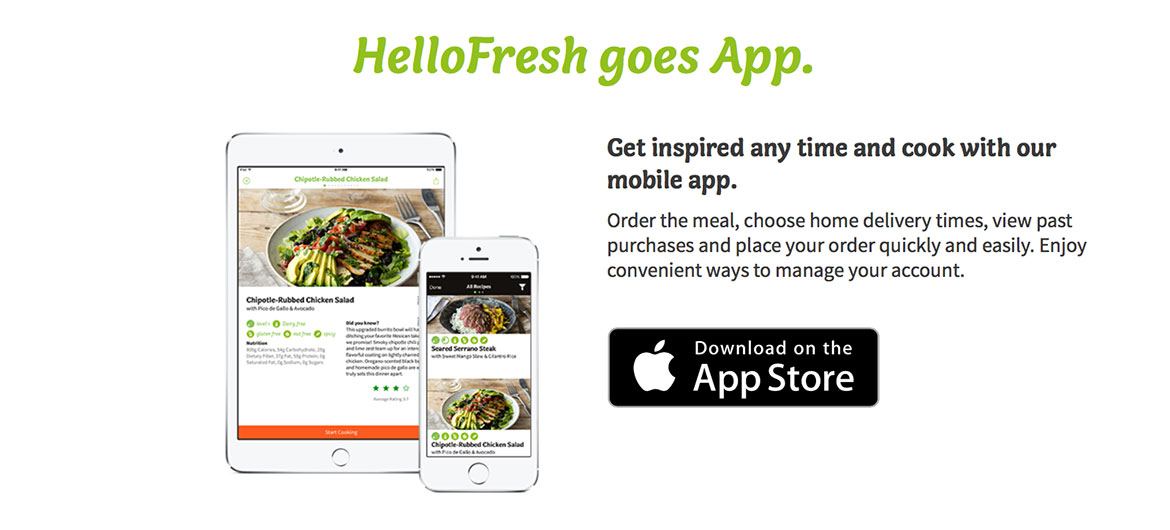 The design carries over to their iOS app, where you can see recipes and rate meals. Paired with Adobe's Source Sans, Capucine is used more extensively and at a wider range of sizes. The typefaces complement each other, creating a bright vibe and easy-to-follow instructions. Overall, the use of Capucine lends warmth to an experience that could easily feel cold.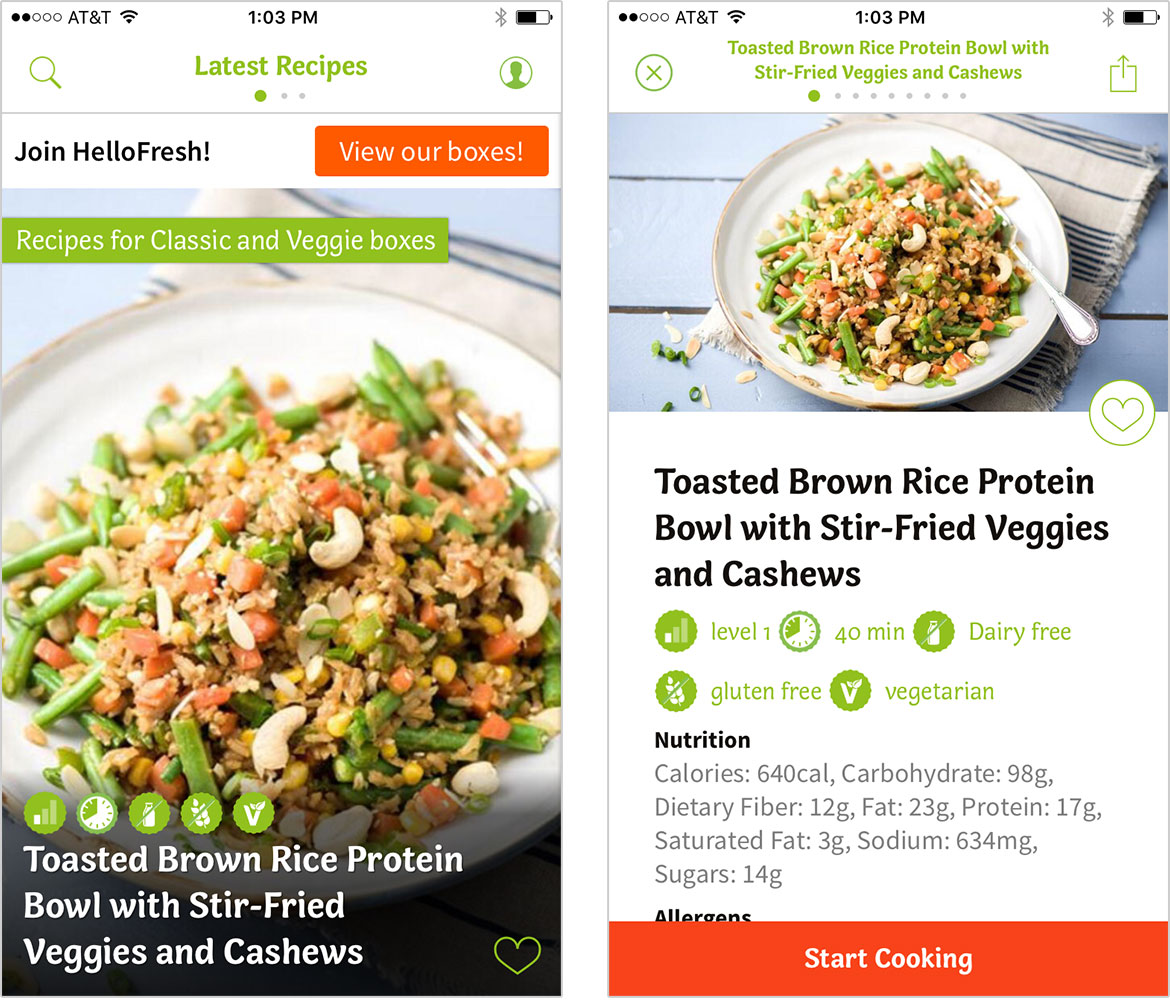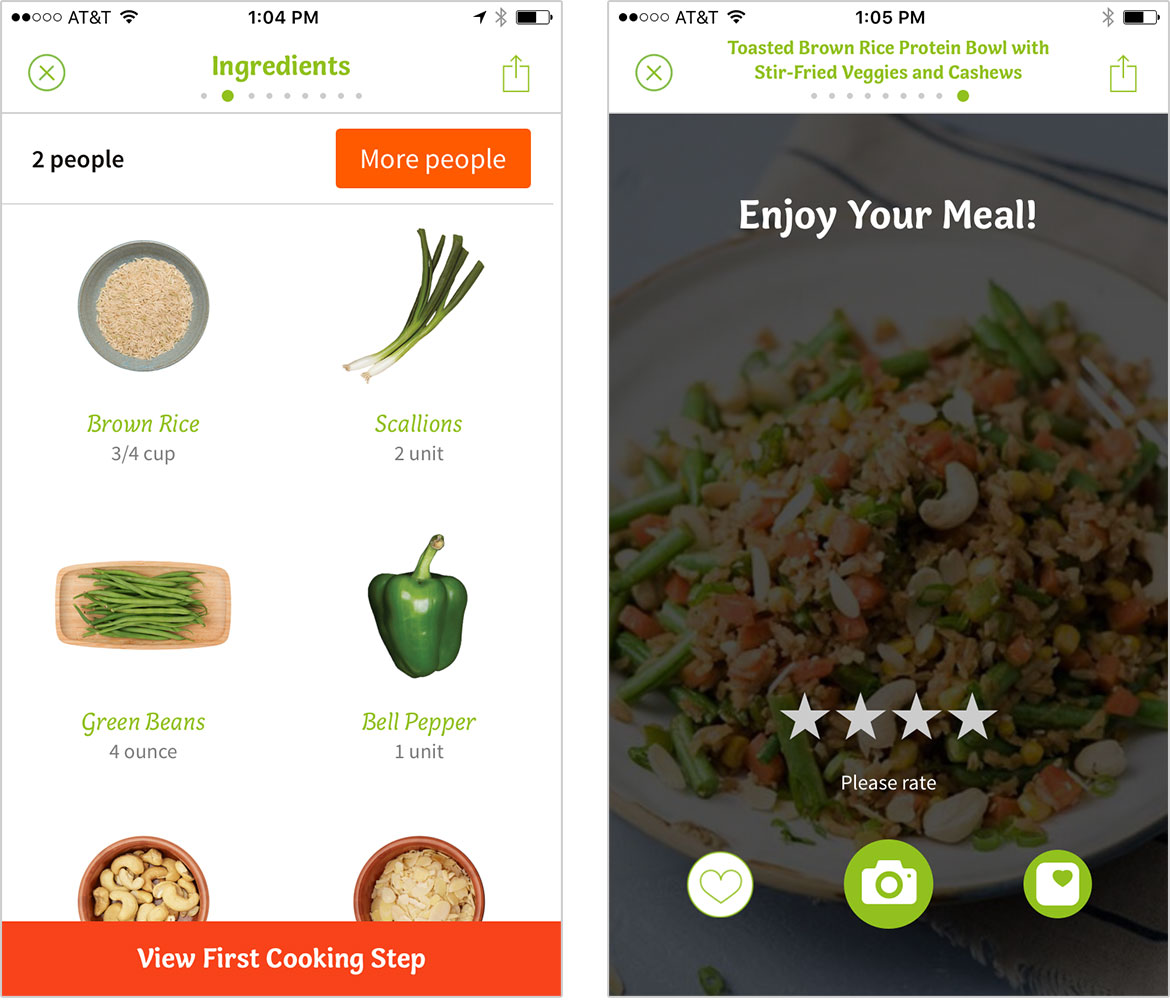 Capucine is available for desktop and webfont formats, and has extended licensing options.